PROBLEM —
According to the March 2016 study by King County, there are more renters (52%) than homeowners (48%) in Seattle. With an increase of tech jobs, Seattle is facing an influx of millennials renting despite rising rental prices. They enjoy the flexibility of urban rental living and are holding off buying a home to pay off student debt. Apartment hunting is a cumbersome process taking as long as 1-3 months. Application, credit and background check fees are costly. Scheduling apointments to view properties and the approval process is time consuming.
SOLUTION — 
How can we make the apartment rental process easier for tenants and allow them to manage ongoing payments and communication? Nested is a one-stop portal that will allow tenants to take control of their personal information, search properties in one place and manage the tenant-landlord relationship.
In collaboration with Tracey Nguyen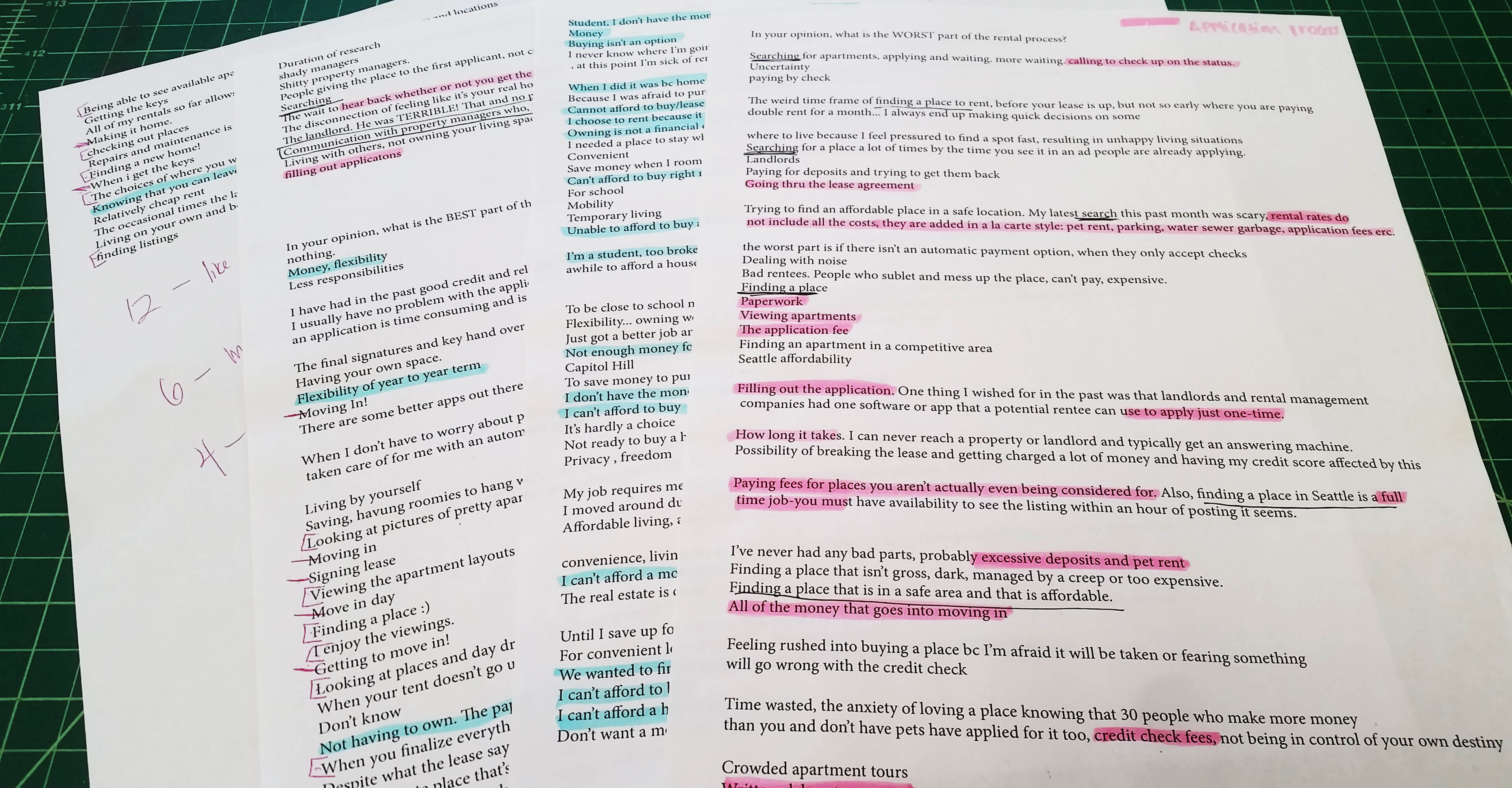 User Research
To confirm the need for a shared rental platform, we conducted a survey and completed a whiteboarding session. The results helped guide assumptions on user behaviors and come up with our features and task flows. Using the data we collected, we looked at our user's pain points to find opportunities for improvement
Brainstorming
After recieving the results from the surveys, we went to the white board to brainstorm personas and task flows. We evaluated the pains and gains from each persona to inform the task flows.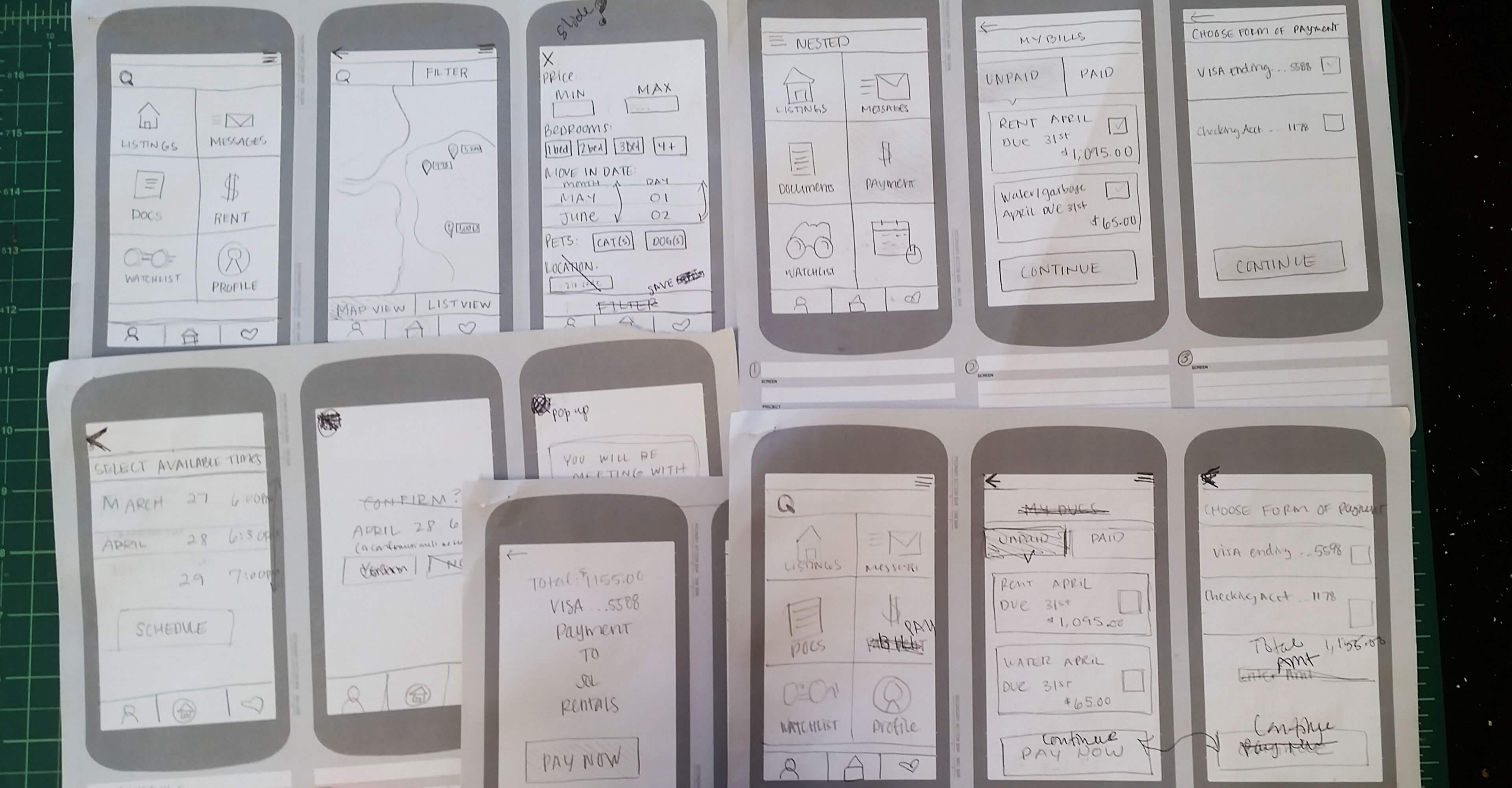 Wireframes and Testing
After creating our personas and establishing basic task flows, we tested them with users. This process was invaluable, allowing our user to guide us to the best possible flow.